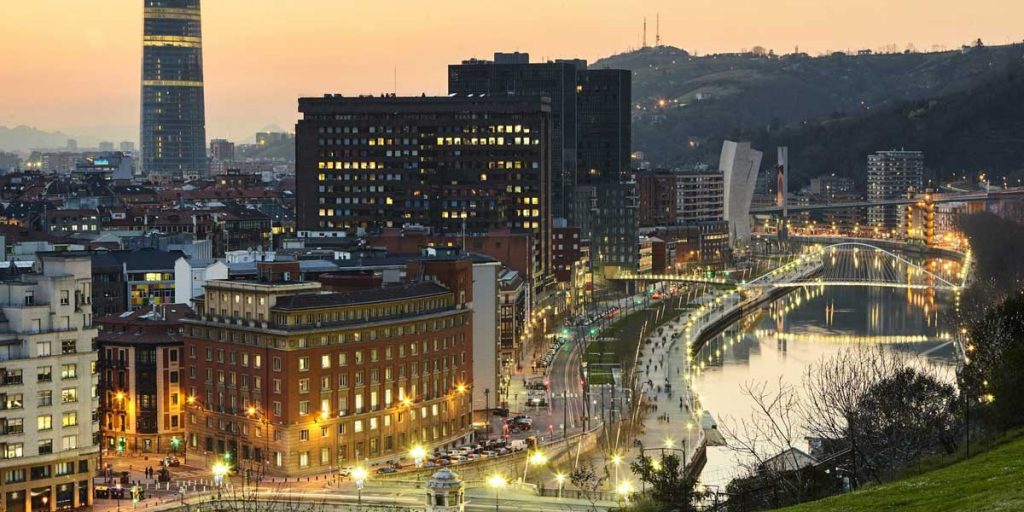 Bilbao Urban & Cities Design Association will launch the so called "RETHINKING CITIES PROJECT: Cooperation strategy for the internationalization of Bizkaia Urban Solutions companies".
Bilbao and other Basque cities are internationally avowed as successful urban regeneration models and through this project we want to spread and applied the expertise and knowledge of our Urban Solutions Consortium.
The main objective of the project is to seek new frameworks of work and cooperation for the partners of "Bilbao Urban & Cities Design" and GAIA IT Cluster in the field of urban solutions in three emerging markets such as India, Peru and the Philippines, in order to improve the partners international competitive position.
And more specifically, work will be done in the following areas:
Identification of opportunities for international development in the referred markets.
Promote cooperation between companies and professionals from all sectors involved in the world of cities, to improve competitiveness and tackle projects of greater importance and greater added value.
Search of international partners.
Seek opportunities for the diversification of the Urban Solutions sector.
Promotion of the urban solutions applied in the urban transformation process of the Metropolitan Bilbao Area, through the planned Reverse Trade Missions.
To develop the Project, the following steps will be fulfilled:
Selection of participating companies; a process that it is still open for interested companies.
Prospecting trips to three mentioned emerging markets.
Organization of a Reverse Trade Mission from Peru and India.
Organization of a Trade Mission to India and Peru with the Consortium of Companies.
Definition of new possible cooperation actions. India as probably the biggest urbanization process on a world scale and Peru with a clear lack of appropriate urban planning, represent an important opportunity for our urban expertise. Phillipines formed by 7100 islands is exposed to the major climate change effects, what forces to improve processes of urbanization in the country.
With this background, the project is open to those companies, entities and people who are concerned about the need of Rethink our cities and urban areas, towards the ideal of Smart City.
If you are one of these, don´t hesitate in contacting us.
"Bilbao Urban & Cities Design" formed by some of the best Urban Strategy Thinkers who came across during the Bilbao Metropolitan Urban Transformation process, has among its objectives the following related to international business:
Attraction of international urban projects to be developed by members of the Association.
Establishment of transnational agreements with public and private entities.
Promotion of our companies and professionals in the international