PATXI FERNÁNDEZ
Do you also want to become a member of Bilbao Urban & Cities Design Association?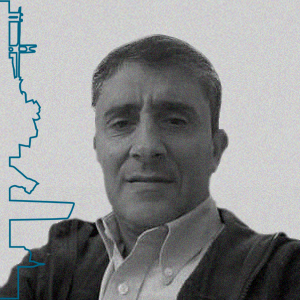 about
CEO with huge experience in Privaty Equity, business growth and renewable energies.
Education
Degree in Economics-Mathematics from the University of the Basque Country and MBA Polytechnic University of Valencia.
Main Skills
CEO experienced in various sectors with experience in Privaty Equity, having undertaken several business projects with particular focus on growth businesses in Spain and Latin America in renewable energies.
Other Skills
More than 20 years of experience in managing and launching companies, in high growth and internationalization projects in the energy sector.
Founding partner of Soluciones y Servicios Energéticos (3S) of which he was Managing Director. Founder and President of Honour of the Association of Energy Efficiency and Energy Services in Spain (A3e).
Projects & Achievements
He began his career as a consultant and auditor in the area of ​​banking, manufacturing and energy at Arthur Andersen.
He was General Director of the Agro-Energy Division of the Guascor Group and General Director of Alcasting Casting (Grupo Recyde) automotive sector. He collaborated with the risk capital management companies Axis and Corporación Can.