MANU GÓMEZ ÁLVAREZ
Do you also want to become a member of Bilbao Urban & Cities Design Association?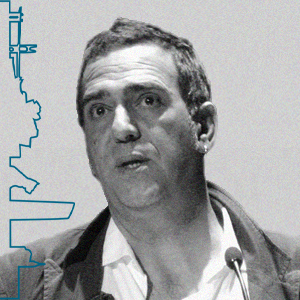 about
Expert on creativity and cultural industries
Education
Master degree in Dramatic Arts.  Artistic director and production.
Main Skills
Expert on creativity and cultural industries.  Leads the project Zorrotzaurre Art Work in Progress. ZAWP. Current director of Hacería Arteak.
Other Skills
Scripwritter in EITB(Basque Public Television) from 2001 to 2003.  Between 2004 and 2012 artistic director of Innevento.
With a broad expertise in the cultural industries sector, he assumes the role of an expert in the cultural sector as an engine of change social innovation in urban environments.
Projects & Achievements
He has collaborated on the socio-cultural advice counsel of the international project Habana Creativa.  Currently he is working on Bitartean Foundation.