IOSU RAMÍREZ
Do you also want to become a member of Bilbao Urban & Cities Design Association?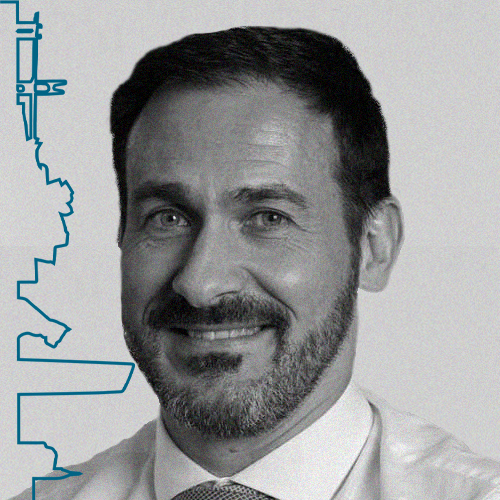 about
Specialized in business promotion and new business development.
Education
IT Engineer from University of Deusto. Member and Director of Leber, a Planning and Engineering company. Spokeperson for The Basque Country's College of Computer Engineers.
Main Skills
Since 1993 he has been working on the field of transportation and mobility. He has been in charge of many projects related to mobility in Basque cities and taken part on the follow up and development of those projects considering political and citizen processes.
He is an expert on creating transportation models, developing technics and algorithms to apply in models of demand estimation and microscopic simulation.
Other Skills
He participates on the technical committee of ITS Spain for the creation of a document of standard criteria in order to evaluate transport macro models and micro models for traffic simulation.
He combines strategic reflection, political counsel and accurate analysis of mobility estimated demand for cities and lands.
He is a regular speaker on different congress events related to mobility, always from the point of view of sustainability.
Projects & Achievements
He has taken part on Bilbao's transformation on projects like Abandoibarra, Zorrotzaurre and Bilbao's mobility plans (the last one was in 2018 and was signed by all political parties and different city areas).  He has developed many Sustainable Mobility Plans in different Basque towns, such Getxo ( ACS prize), Tolosa(Ihobe prize), Durango, Bergara, Beasain, Amorebieta, Zarautz, Gernika…among others.
He has worked on the study for the demand and infrastructure design of services like Bilbao.