CONSTRUCCIONES BILBAO
Do you also want to become a member of Bilbao Urban & Cities Design Association?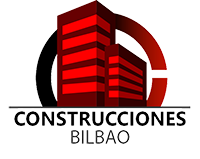 CONSTRUCCIONES BILBAO 
 is a company specialized in integral reform of, hotels, hospitals and clinics, residences and tourist apartments, reform of apartments for segregation, real estate assets … (appart from the usual reform services) in collaboration with the main real estate companies and architects of Bilbao and Bizkaia.
It makes the adaptation of real estate assets for their subsequent sale or rental.
Construcciones Bilbao proactively adapts, improves and innovates every day in order to continue being the spearhead in each and every one of the areas it works in the construction field:
Construction and Integral Reforms of Hotels, Hospitals and Clinics and Residences
Rehabilitations, Work and Interior Reform
Construcciones Bilbao carries out all its services with seriousness, imagination, commitment, quality and always within the agreed deadline. It offers a personalized service, from the first ideas to the last details, working as a team and efficiently with a qualified and specialized human team. Its more than 14 years of experience are reflected in every project carried out.
contact person
Alexander N. Menéndez
size
1 (more depending on the project)
ADDRESS
Pablo Alzola 2, 3-ESA
TELEPHONE
+34 688 645 817
GRAN HOTEL PUENTE COLGANTE (Portugalete)
In 2019, the Gran Hotel Puente Colgante in Portugalete, carried out an integral reform of its facilities, renovating its spaces and including both, the rooms and the common areas, in the renovation.
The external redesign aimed to modernize the hotel to adapt the establishment to nowadays' demand.
The definition of the establishment as a Boutique Hotel supposed a change of direction in its aim of reaching a select and international target, receptive to a kind of personalized hotel with many different experiential proposals.
This is why a colonial and Cuban style was sought, perfectly achieved thanks to the oak tones of the floor that combine perfectly with the furniture and design elements.