BIDATEK
Do you also want to become a member of Bilbao Urban & Cities Design Association?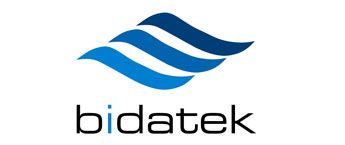 BIDATEK WATER SOLUTIONS is a international company, specialized in offering personalized and innovative solutions in water treatment.
BIDATEK designs, manufactures and installs modular containerized solutions for water treatment, both for purification and for wastewater treatment.
As for water purification, BIDATEK designs and manufactures purification plants with decantation-filtration technology and plants with membrane technology.
Regarding wastewater treatment, BIDATEK designs and manufactures wastewater plants with MBBR, MBR and SBR technology.
contact person
Borja Vallina / Yon Goikoetxea
ADDRESS
Avenida Alcalde José Elósegui 43, 20013 Donostia
URBAN WASTE WATER TREATMENT PLANT USING SBR TECHNOLOGY. ALGERIA
Containerized modular wastewater treatment plant designed and manufactured for the Algerian state oil company SONATRACH. The plant has a biological treatment using SBR technology and incorporates a tertiary treatment that allows the water obtained after the treatment to be reused for irrigation and agricultural activities.
After going through rough roughing and separation of sand, fats and oils, the residual water falls by gravity into a homogenization tank and from there, it is pumped to a rotating sieve from where the water passes to the SBR type biological reactor, where all operations are carried out in the same tank, fulfilling the functions of a biological reactor and a separation system.
Then, the water receives a tertiary treatment by means of a double filtration of sand and activated carbon and a disinfection by means of UV that allows that the residual water can be reused in agricultural activities and irrigation of green areas.
WATER DESALINATION PLANT THROUGH REVERSE OSMOSIS. QATAR
Compact containerized desalination plant using reverse osmosis. The plant has a generation capacity of 100m3/h (2.400 m3/day).
The infrastructure where the compact water treatment plant has been installed is equipped with an orchard of solar panels with a generation capacity of 700 kW/hour. Part of that electrical energy feeds the desalination plant. The water produced by the plant is intended for human consumption, agricultural irrigation and livestock activities in the city of Al Khor in Qatar.