PABLO OTAOLA
Do you also want to become a member of Bilbao Urban & Cities Design Association?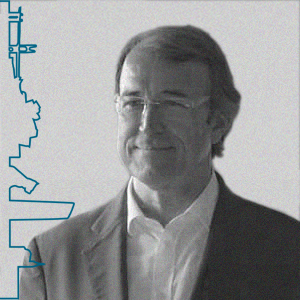 about
Specialized in transport and urbanism, he leads the Management Comission of Zorrozaurre Urbanistic Project.
Education
Civil Engineer, specialized in transport and urban planning.
Main Skills
Former manager of the Management Committee of the Zorrotzaurre urban development project in Bilbao.
Other Skills
Between 1993 and 2000 he was general director of Bilbao Ría 2000, the public company in charge of the urban regeneration of the metropolitan area of Bilbao.
Projects & Achievements
He has collaborated in several international projects in Europe and Latin America. He currently participates in the projects of Euralens (around the new Louvre museum in Lens) and Saint-Nazaire, both in France.