ENRIQUE DE LA RICA
Do you also want to become a member of Bilbao Urban & Cities Design Association?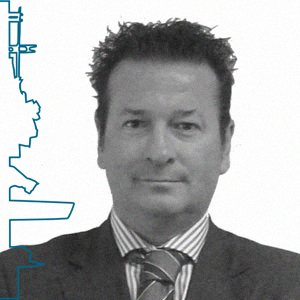 about
Founder and manager of ESEUNE Business School.
Education
Degree in Mass Media from the University of the Basque Country, where he carried out the Doctorate in Audiovisual Communication and MBA, Master in Business Management by ESEUNE.
Main Skills
He was one of the founders and currently manager of ESEUNE Business School, one of the main Spanish Business Schools, based in Bilbao. Under his direction, he became the first Business School in Spain to establish headquarters in China (Tianjin), where he teaches MBA
programs, training for managers and consultancy projects for Western companies wishing to position themselves in China.
Other Skills
Director of the Seminar "Silicon Valley Immersion Entrepreneurship and Innovation" in San Francisco (California). He has been a member of the first E-Commerce
Advisory Committee of the University of California at Berkeley (USA), Director of the Technology and Management Cluster of Knowledge group and actually Advisor & Investor of the social network bebee.com also.
With a broad expertise in the Chinese market, that´s why he assumes the role of Public Relations and project searcher for the Advisory Council, with External Clients and Intenational Network in China.
Projects & Achievements
He is founder and CEO of Dreamers Factory, an innovative ecosystem that guides ideas and talent towards the generation of value, corporate innovation and creating startups like Venture Builder.
Regular speaker and visiting professor in academic institutions, organizations and congresses in different countries. He has given more than 120 conferences on innovation and more than 190 seminars.