HACERIA ZAWP
Do you also want to become a member of Bilbao Urban & Cities Design Association?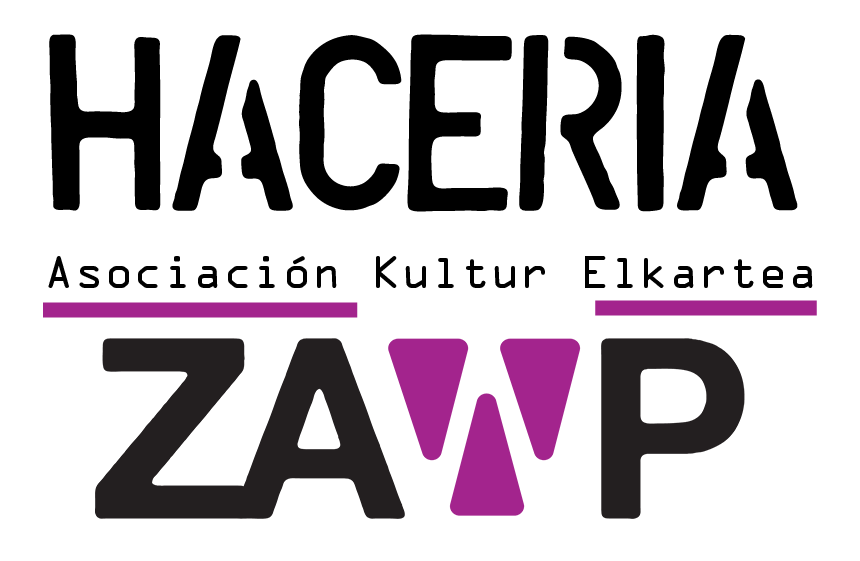 Our mission, as a non-profit organization, is that art, culture, technology and heritage develop, integrate and transform territories, communities and organizations. Also, reflect on and reinterpret urban transformation through culture and creative work. We also promote not formal education through workshops and labs which allows experimentation on art and creativity and on their different areas involved in the innovation. On top of all this, we preserve and maintain the historical memory of that territory where we are going to work. We investigate with tools and methodologies that are useful on the development of similar process in other urban, rural and postindustrial areas in the sphere of the transitional urbanism.
Sector
Cultural and creative industries
ADDRESS
Ribera de Deusto 43, bajo 
48014 BILBAO
ZAWP. ZORROTZAURRE ART WORK IN PROGRESS
This is a project born in 2008 and started by Haceria Arteak Cultural Association. The objective is to face the transitional time of the urbanity plan for Zorrozaurre and Deusto's riber bank neighborhoods. Today ZAWP is already a consolidated movement of many people that works on the social, economic and cultural revitalization of those neighborhoods mentioned above through the creation, intervention and highlighting the importance of the historical memory.