FACTOR
Do you also want to become a member of Bilbao Urban & Cities Design Association?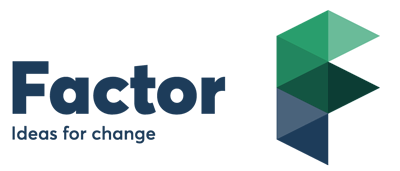 Factor- Ideas for change is an international group, specialized in providing global, innovative and sustainable solutions in areas such as climate change, energy, sustainability, trading and innovation.
Our key value is our people. We have offices in six countries, where our interdisciplinary team works for public and private stakeholders, international organizations and non-profit entities.
Our working method is based on offering specialized knowledge, with a deep insight of the clients and with an overall approach. To do this, we have an extensive international network of offices and partners, which continues growing!
Our own history and experiences are based on constant innovation. This helps us target our services, by combining academic knowledge, technology and practical experience. 
ADDRESS
C/ Colón de Larreátegui, 26-1º
48009 BILBAO
Sustainble Smart Cities in Peru
Status

: Current
Solution: Markets
Client: GIZ
Dates: 2016 –
Location: Peru
GIZ – German Cooperation – is promoting, through the project Financial Mechanisms for a Low Carbon Development (FinanCC Peru), the strengthening of capacities in institutions to integrate aspects of climate change mitigation in public and private financial instruments and for their proper application.
FinanCC advises the Mivivienda Fund in the first phase of implementation of its Sustainable Housing Bond to promote bioclimatic housing units that take advantage of natural conditions and reduce energy needs. This includes the development and implementation of a monitoring, reporting and verification (MRV) system that considers not only GHG reduction but also economic and social aspects for home users.
The objective of the project is to support the design of an MRV system for the NAMA Sustainable Construction with City Vision.
GHG Emission Reduction
Status

: Finalized

Solution: 

Markets

Client:

National and local governments

Dates: 

2009 – 2013

Location:

 Chile, Thailand, Ukraine
In different national contexts, assistance was provided for the framework of market instruments that underpin GHG emission reduction.
In the instrument design phase, the actions required for its development were identified, such as analysing the institutional and regulatory framework of the carbon market mechanisms in the country, analysing the process of activity data collection by sector, or establishing a methodology for tracking GHG emissions and reduction plans, as well as a cost-effectiveness analysis thereof.
In addition, the Monitoring, Reporting and Verification (MRV) schemes were prepared in order to properly track the emission reductions, as well as the budget estimate and timetable that are necessary for the final implementation of the instruments in the different study areas.