EKIONA
Do you also want to become a member of Bilbao Urban & Cities Design Association?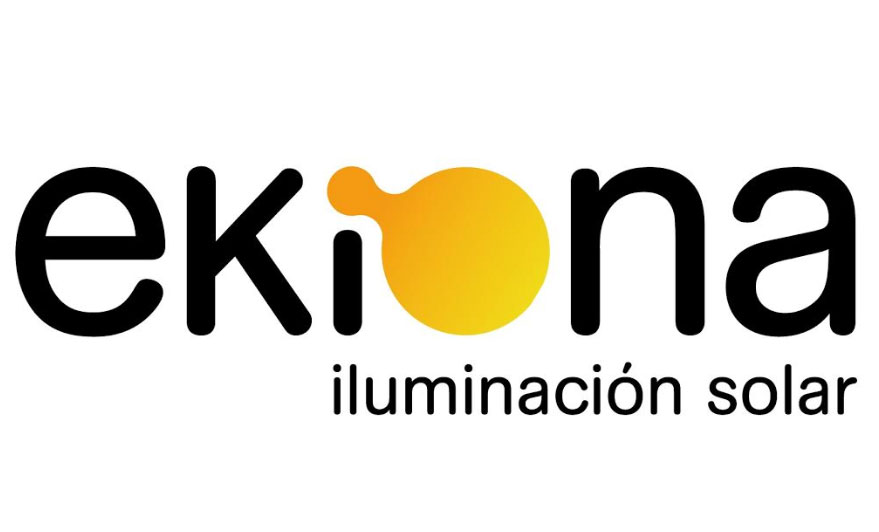 EKIONA
 is a company specialized in personalized solar lighting solutions. Our business encompasses the
design, manufacturing and marketing of solar street lights with our own technology development, with
which we provide customized lighting solutions adapted to the specific lighting needs of each client.
The system developed by EKIONA makes scattered solar streetlights into an efficient and remotely controlled streetlighting smart grid. This value leads into important cost reductions that increase competitiveness for the use of renewable energies in streetlighting.
ADDRESS
Parque Tecnológico Miramón
Paseo Mikeletegi, 56
20009 San Sebastián
TELEPHONE
+ 34 943 30 80 51
Road lighting in the City of Logroño
Road lighting Project in the city of Logroño, integrating Skyline Serie type of solar streetlights with high
efficiency LED luminaires and KENLOK Smart Control Unit. The streetlights are ready to integrate ILUMEK remote managament system, the smart platform to manage and monitoring the streetlights park.
Thanks to this system the visibility of both road and pedrestrian side to access the San Pedro Hospital have increased remarkably. The city is moving towards the goal of becoming a smart city.