BASKEGUR
Do you also want to become a member of Bilbao Urban & Cities Design Association?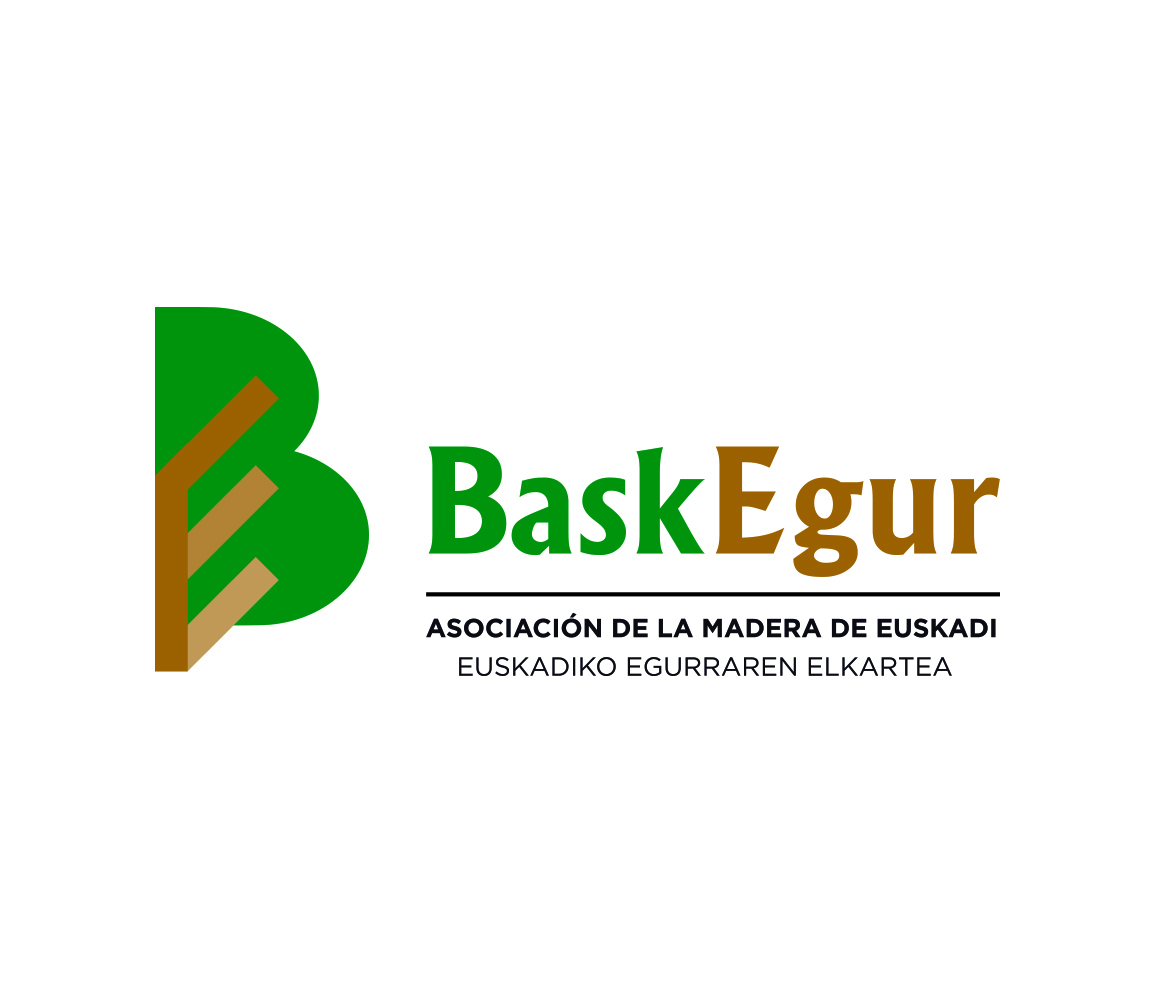 BASKEGUR is the representative professional association of the entire Basque wood forestry sector. It is the voluntary meeting body and consultative center for the sector and its associated industries. It incorporates the entire value chain of the sector, from forest property, forest service companies, auctioneers, first transformation companies (saws and packaging workers), pulp and paper industry, second transformation companies (furniture, structure, carpentry , etc.) and closing the chain, also to bioenergy companies.
We promote, dynamize and coordinate collaborative actions between the companies themselves and agents of the sector to obtain the strategic projects defined in the different areas.
-Competitiveness: Develop the Euskadi Circular Bioeconomy strategy and the knowledge that it encourages the creation of new natural and renewable products that are substitutes for others of fossil origin, providing services with greater added value. In order to obtain this, we coordinate and promote technological projects of cooperating companies, for example, as well as the digitization of the sector in all its subsectors.
-Internationalization: Transcend regional markets and expand and diversify new geographic markets for companies in the sector through direct collaborative actions (fairs, trade missions in foreign countries …) and reverse missions.
-Sustainability and Environment: Consolidate an umbrella value that brings together all the companies. As an example of this consolidation, we have achieved environmental certifications obtained by the companies in cooperation.
-Communication: Carry out activities to promote the Circular Forest Bioeconomy of the Basque Country, and the image among companies in the sector, valuing the wood resource as a sustainable product, typical of the Basque Country and with added value.
-Training: Consolidate a specific training offer for the sector in collaboration with universities, vocational training centers and technology centers.
contact person
Oskar Azkarate
Sector
Forestry timber sector representation advisory services
ADDRESS
Parque Científico y Tecnológico de Bizkaia. Kanala Bidea, Ed. 103 – 2º. 48170 Zamudio
TELEPHONE
+ 34 944 543 020