Xabier Arruza, Coordinator of Bilbao Urban & Cities Design (BUCD) took part last Friday March 12 in the «IMC India Calling Conference 2021», organized by the Chamber of Commerce of the Indian state of Maharastra. India is witnessing tremendous growth potential in two major sectors of global interests and offers unprecedented opportunities for global corporations and businesses. The first is in areas of breakthrough green technologies (Sustainability and Mobility); and the other is Smart Infrastructure (Smart City / Smart Living).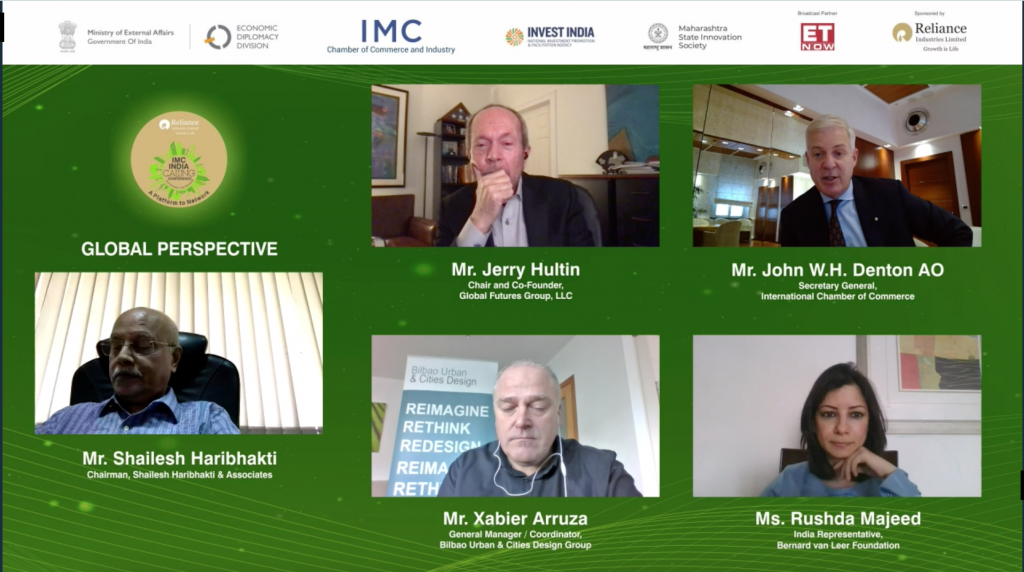 Over 300 delegates from India and overseas comprising leading technology companies, Start-ups, stakeholders from relevant industry, exporters and importers, entrepreneurs, investors, diplomatic missions, government officials, academia, banks and financial institutions, think tanks and NGOs took part in this Conference, and BUCD was the only representative not only of the Basque Country, but also of Spain.
Arruza participated in the «Global Perspective» session along with other professionals from around the world, as well as Mr. Bhushan Gagrani, the Principal Secretary of the Urban Development Department of the Government of Maharastra; Mr. Shailesh Haribhakti, Chairman of Shailesh Haribhakti & Associates of Chartered Accountants; Mr. Jerry Huktin, Chair and co-founder of Global Futures Gorup; Mr. John W.H. Denton AO, Secretary General of the International Chamber of Commerce; and Ms. Rushda Majeed, India Representative of Bernard van Leer Foundation.
Bilbao, as an example of urban regeneration, of reinvention, is a brand in itself. The city has pulled in this area, and companies that have participated in such a renaissance over the last few decades should take advantage of this to present their credentials when they go out into the world in search of markets.
According to Arruza, in India there is a great interest in both, the smart city concept and in green technologies, and this is why they are focusing on Bilbao: for its sustainable urban model, an issue on which we have a lot to say, especially in a market like the Indian one, which is full of opportunities.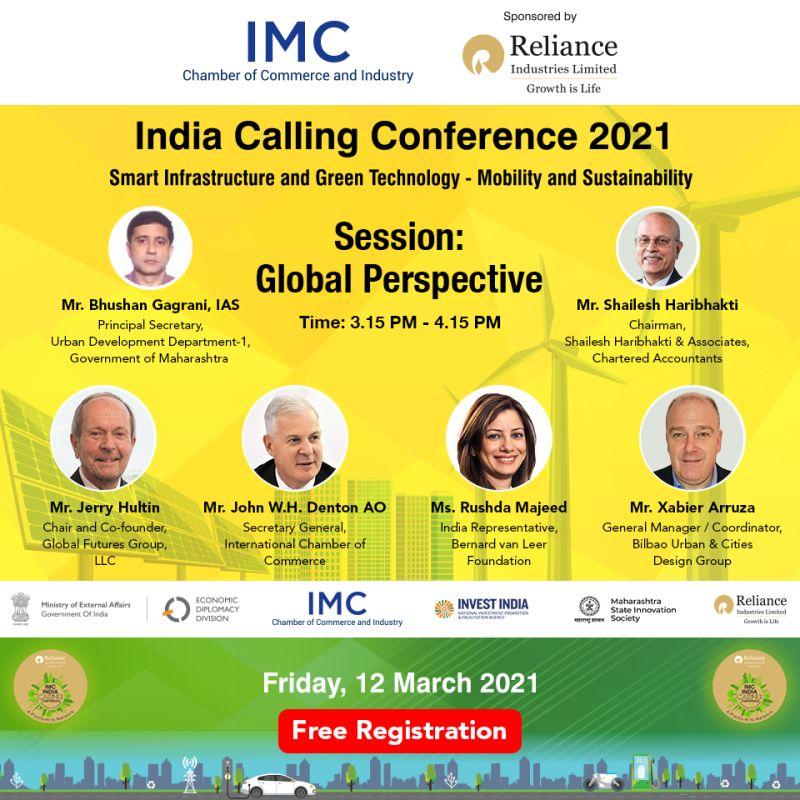 The «Bilbao Urban & Cities Design» Association, brings together a number of professionals and companies as a Think Tank, which are committed to new models of more inclusive and sustainable cities, as well as innovative strategies for growth and participation.
Among its services is the dissemination of contents of interest through the preparation of technical conferences and meetings between professionals in the sector, as in this case; as well as the implementation of training programs, advice and training of technicians and staff related to the economic strategy and urban management of cities.