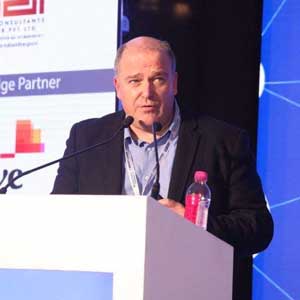 After taking part in the last BW Smart Cities Conclave with the topic "Bilbao – A Journey from Industrial Decay to a Global Smart City", we were told to write an article for BW Smart Cities Magazine.
Being sure that that the fascinating urban transformation of Bilbao Metropolitan Area can inspire and match Indian cities big challenges and expectations, we named the article "BILBAO EFFECT: IS IT POSSIBLE TO TRANSFER TO INDIAN CITIES?"
BILBAO EFFECT: IS IT POSSIBLE TO TRANSFER TO INDIAN CITIES?
BW Business Magazine, Feb-Mar 2018 [Original Article]
It is true that the so called 'Bilbao effect', it is based in the the idea that attracting a world-class cultural institution – in Bilbao's case, a branch of New York's Guggenheim art museum – will put your city on the map, and in turn attract more investment, brands, tourism and cultural energy. Even though, for the present article we extended the concept to the overall rejuvenation of the city.
Bilbao lost its former glory as a manufacturing centre in the 80s: its factories shuttered, its port decrepit. But after Spain joined the EU in 1986, Basque Country authorities embarked on an ambitious redevelopment programme for their biggest city.
They drafted in expensive architects to design an airport (Santiago Calatrava), a metro system (Norman Foster), Sheraton Hotel by Ricardo Legorreta or a footbridge (Calatrava again), and in 1991 landed their biggest fish – the Solomon R. Guggenheim Foundation, which decided to bring a new branch of the legendary Guggenheim Museum to the city, and hired star California architect Frank Gehry to build it.
The building was an instant hit. Critics agreed Gehry's deconstructed meringue of sweeping metal, which opened in 1997, was a work of "mercurial brilliance". The collection inside, featuring art by Willem De Kooning, Mark Rothko, Anselm Kiefer and Richard Serra, was world-class. The construction even came in on budget, at €84m.
What's more, Bilbao now had a landmark. Visitor spending in the city jumped, recouping the building cost within three years. Five years after construction, Bilbao estimated that its economic impact on the local economy was worth €168m, and poured an additional €27m into Basque government tax coffers – the equivalent of adding 4,415 jobs. More than one million people annually now visit the museum, which became the centrepiece of the Bilbao Art District: a cluster composed of the Maritime Museum, the Fine Arts Museum and the Sala Rekalde art centre.